Religious Education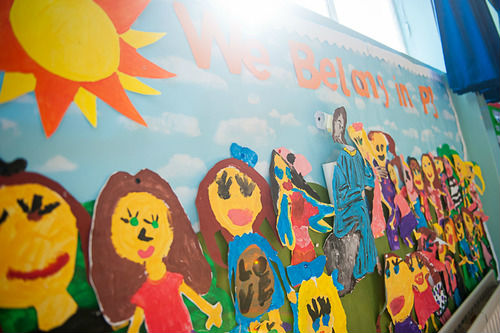 Mercy Primary is a caring community where every child is valued and respected in an environment which embraces diversity, nurtures talent and celebrates the achievements of all.
At Mercy Primary School, it is our privilege and responsibility to bring children to know God and to understand the teaching and tradition of the Catholic Church.
We are a Mercy School and as such we follow the example of Catherine McAuley who founded the Sisters of Mercy in Dublin in 1831. We follow her example to promote education to all our girls, to encourage them to work hard to do charitable works for others less fortunate. We aim to be caring and kind to others.
We follow the Grow in Love Diocesan Religious Education Programmes to prepare our pupils for the journey of faith and education.
We work with the Parish of Holy Cross, and parents, to prepare our pupils for the sacraments of Reconciliation, the Eucharist and Confirmation.
We begin simply to develop the Gospel values and put them into daily actions. We begin and end each day with a prayer.
Mercy Primary School, 612 Crumlin Road Belfast County Antrim BT14 7GL | Telephone: 028 9039 1670


WEBSITE BY: SCHOOLWEBDESIGN.NET | Login