Belfast City Council - Health Wellbeing
https://www.belfastcity.gov.uk/community/Healthandwellbeing/Poverty.aspx
Keeping in
touch form Belfast City
Council
Help Phone Lines
Who can

Help?

What Do

They Do?

What Topics Can They

Help With?

How Can They be Contacted?

Anna Freud

Supporting children's mental health during periods of disruption

Anxiety

Mental Health

Lifeline

Crisis response line for people in distress

Depression

Mental health

Textphone users (for deaf and hard of hearing):

0808 800 8000

18001 0808 808 8000

Childline

Childline provides support and guidance on multiple topics including:

Bullying

You and your body

Home and Family

Relationships

School

0800 1111

1-2-1 counsellor chat

NSPCC

Advice on safeguarding and child protection issues and somewhere to report concerns

Web support

Safeguarding

Child abuse

Child protection

0808 800 5000

The HideOut

Web space to help children and young people understand domestic abuse and how to take positive action of it's happening to you

Domestic Violence

Family Support NI

Website to access support in your area – for a wide range of issues – giving local contact details
Help Sheet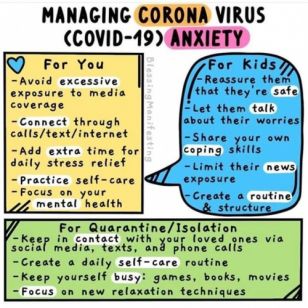 This is a help sheet based on COVID 19 and reducing anxiety.
We hope it is useful.
Parent and daughter craft activities.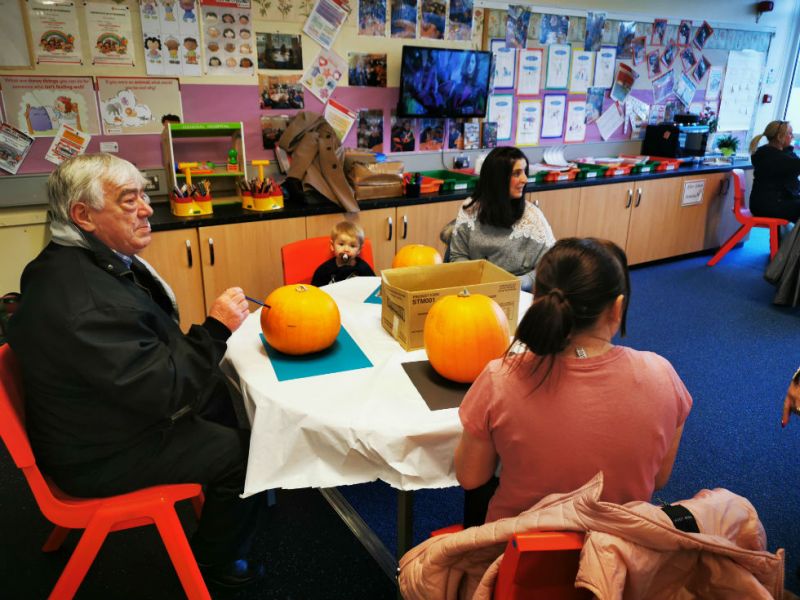 Beautiful time spent as parent and daughter create crafts together in our parents room facilitated by the white rock community centre.
Our Parents Room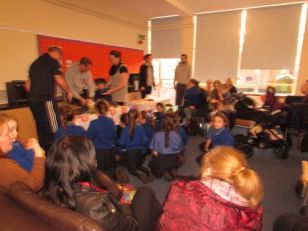 We have so many fun activities for our parents and children to avail of this term. Last week, the parents showcased their hairdressing skills in up-styling the children's hair. We would like thank Mrs Russell who facilitated this enjoyable activity.
On Thursday Mrs Woods led a creative nail art lesson. Both mothers and daughters left with beautifully coloured nails- there was not a plain nail in sight. Thank you!
We have many more activities planned so come along and join the fun!
Mr Corr has very kindly organised the 'Absolute Beginners ICT Course'. This class is perfect for those who want to get to grips with using such applications as Microsoft Word and searching the internet. The sessions held on Thursdays 2pm-3pm have been very useful and greatly appreciated by all.
If you have a special talent that you would like to share with the children Mrs Campbell would love to hear from you. In the meantime, call in for a tea or coffee in the parents room.
Our Parents Room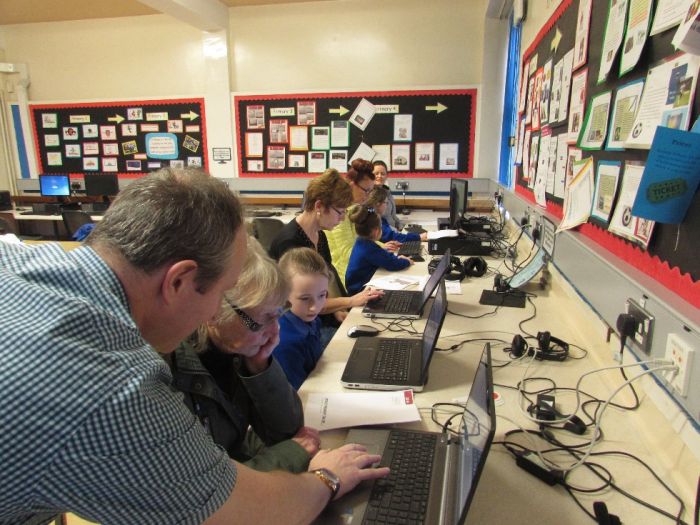 Mercy Primary School, 612 Crumlin Road Belfast County Antrim BT14 7GL | Telephone: 028 9039 1670


WEBSITE BY: SCHOOLWEBDESIGN.NET | Login