Virtual Open Day Visit to Mercy 2020
While we can't invite you in just yet, we are looking forward to meeting our prospective P1 pupils and their families.
We have been busy at Mercy and Mrs Loughran will give you a quick whistle stop tour of some of the aspects of Mercy Primary School life in the video above. Look also at our News Page for school in action!
If you fill in the form in the link below we will keep in touch with you and add you to the virtual tour list which will take place by Zoom in January. At this time you can ask questions directly to the staff and Pupils! Hope to see you soon!


New Nursery/P1 register for virtual tour/call
Welcome to Mercy Primary School
During your visit we hope you will catch a glimpse of the exciting and wonderful things that happen in our school throughout the year. You will get a feel for the breadth of educational experiences provided here at Mercy Primary and hopefully answer some of the questions you may have about our school!
Mercy Primary School strives to place the individual child at the heart of our provision, leading to a school where every child feels valued as part of our school family. We are a warm and caring school with a reputation for high standards and excellence. We have a highly committed and skilled team of teaching and support staff, who will work together for the benefit of all children in our care. We nurture the talents of all our children and endeavour to make each child feel valued, safe and happy.
We are a Catholic school and as such we promote Gospel Values including respect and tolerance. We welcome all those of other faiths and cultures. As a Mercy school we strive to create equality for all who are disadvantaged. Our pupils care for others and are developing their global responsibility for others through charity work and being involved with local community links.
We have a calm yet stimulating learning environment which prepares our pupils for the challenges of future life and tomorrow's world. We have a technology rich environment where Ipads and interactive whiteboards are standard in every classroom. Our pupils are ambassadors of the future.
Our past pupils give a small indication of the potential developed here at Mercy Primary School. We are honoured to include Mary McAleese (Former President of Ireland) and Nichola Mallon (Former Lord Mayor of Belfast) Nuala McAllister former Lord Mayor, as among many successful, past pupils who began their education here at Mercy Primary.
Of course to become familiar with our school, come along for a visit and experience the warm and caring environment for yourself. Our partnership with families begins the moment you walk through the door and become part of our school family. We look forward to meeting you.
We hope you enjoy finding out more about Mercy Primary,
Please enjoy your visit to our website and feel free to contact the school should you wish to arrange a visit or need any additional information.
Come back and visit us soon!
Mrs Loughran
What would you like to do?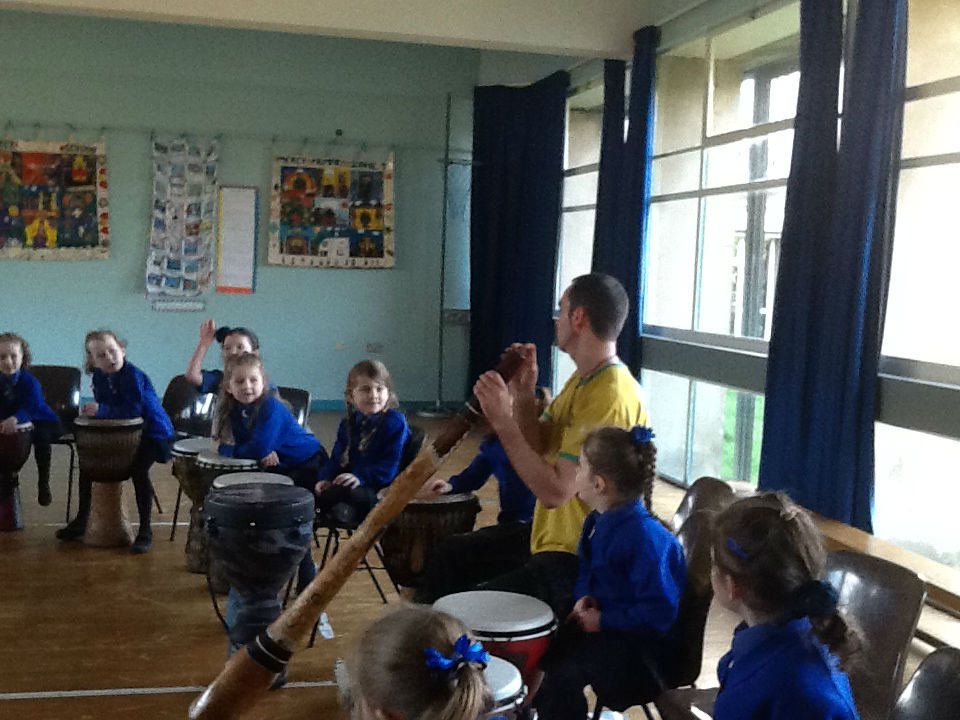 Clubs and Afterschool Activities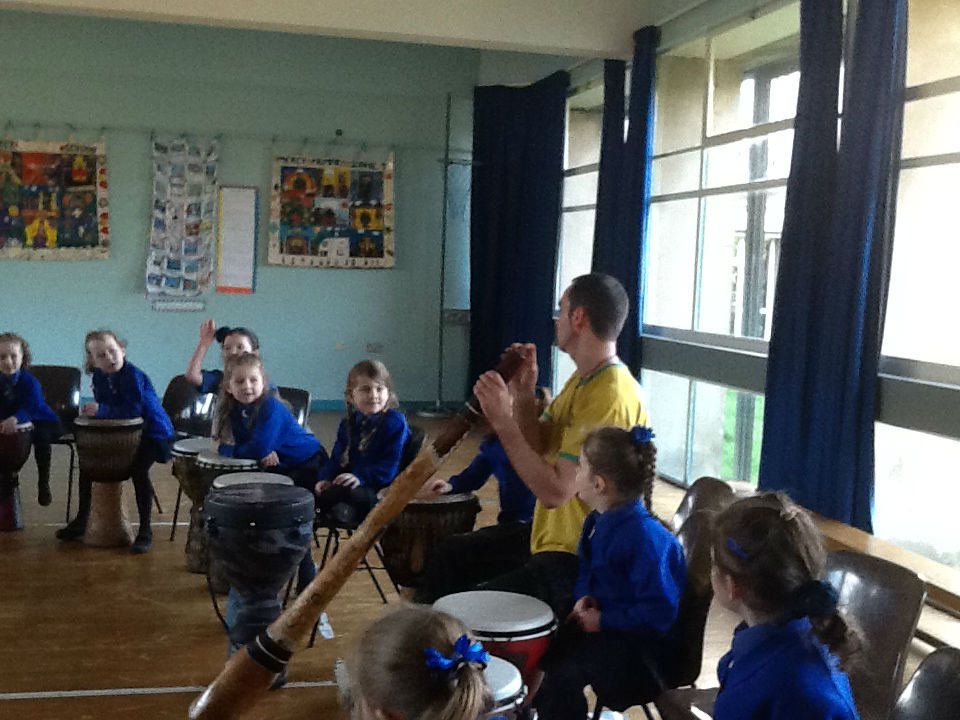 There was lots of banging and tapping on a Wednesday afternoon when Joe and the Gathering Drum came to Mercy Primary! Our girls from P1 & P2 loved to make a little or maybe a lot of noise when singing Little Rabbit Foo Foo!
This week is almost the last week for African Drumming but as you can see from the pictures we have had a great crowd of children for each session and it has proved very popular so we hope Joe will come back soon!
A Journey through Mercy Primary School ( Dec 2020)
Santa Came to Mercy Primary
Pupils of the Week 21st May 2021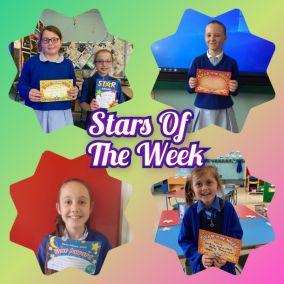 Meet Mercy's Head Girl and Deputy Head Girls 2020-2021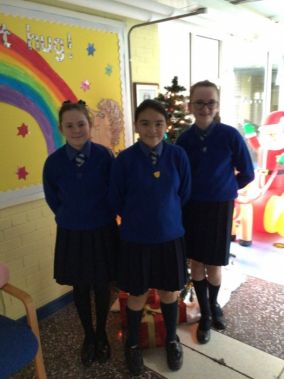 Meet our School Council!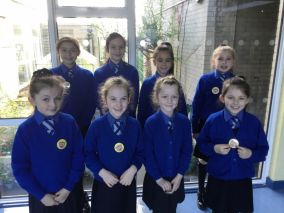 Full Attendance Awards!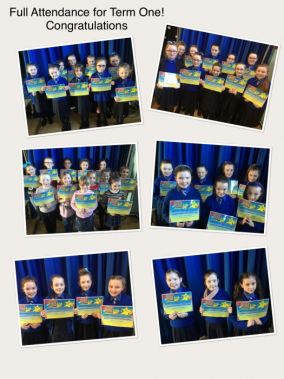 Latest Photo News!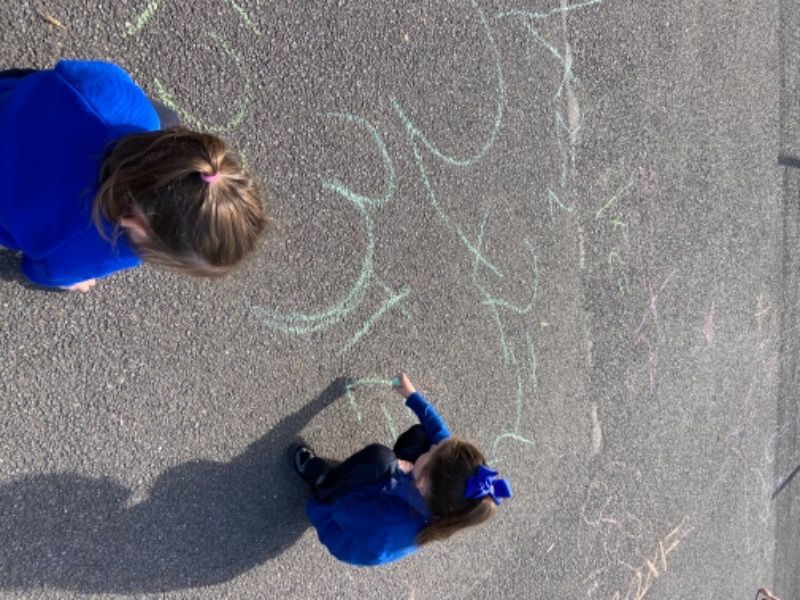 Primary 2 on Grandparents' Day
My-School login

Education City

Pumpkin Carving Fun!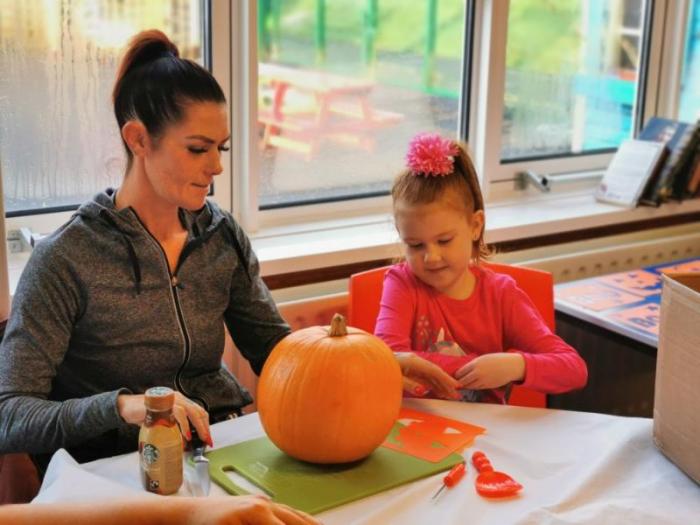 Mercy Primary School, 612 Crumlin Road Belfast County Antrim BT14 7GL | Telephone: 028 9039 1670

WEBSITE BY: SCHOOLWEBDESIGN.NET | Login