Izak 9 Transition Maths Quiz
On Wednesday 6th June our Primary 6 pupils joined girls from Holy Cross Girls' School and Mercy College to take part in an Izak 9 Maths quiz.
Each of the mixed teams, comprising of Key Stage 2 and 3 pupils from the three schools, battled their way through 5 rounds and many challenges as points built up and tensions rose before a victorious team emerged. Working together, sharing skills and ideas was the key to success. On this occasion, it was team 'Maths Magicians' who edged ahead to win, putting the cube together in the final round in record time!
Great fun was had by all and we look forward to another joint event in the near future. Many thanks to Holy Cross Girls' School for hosting the event.
Izak 9 Quiz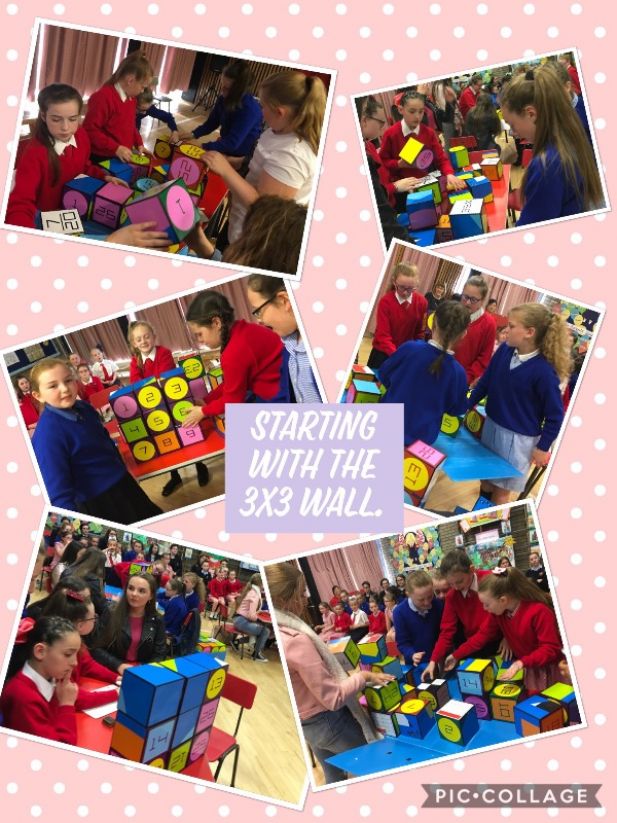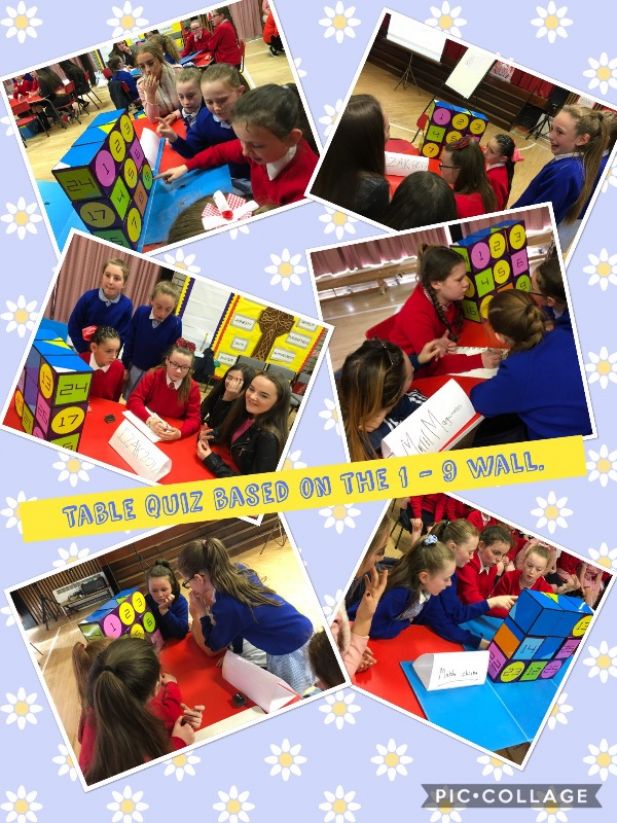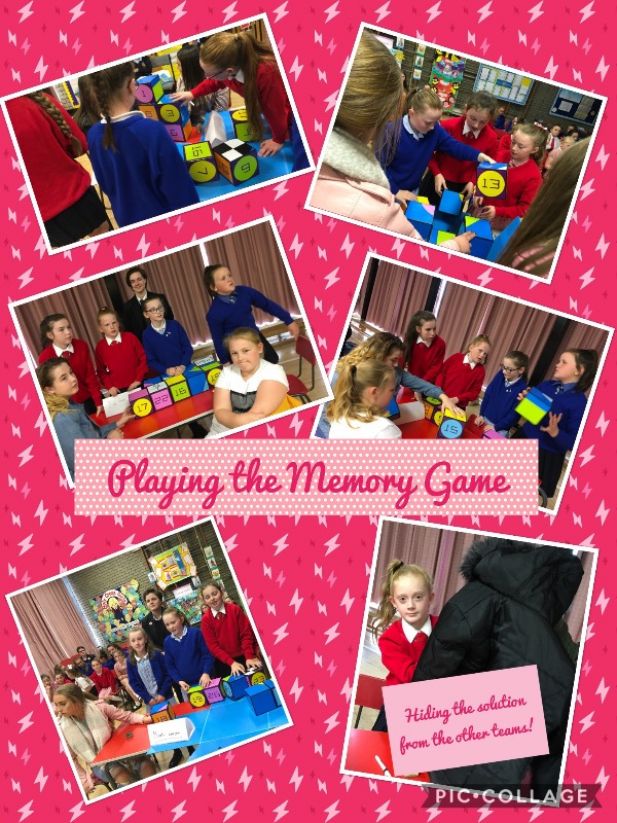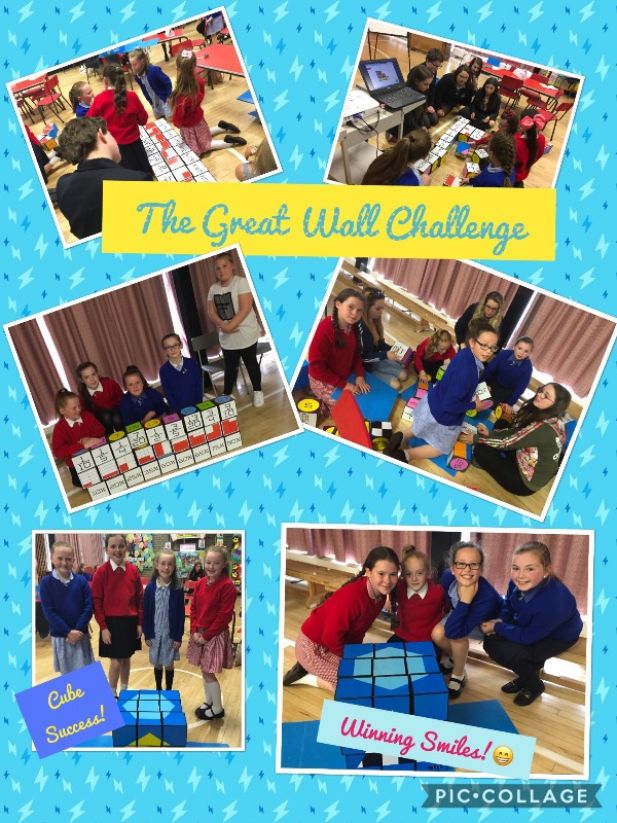 Using Izak 9 in P1, P5 and P7 February 2017
Maths Quiz February 2017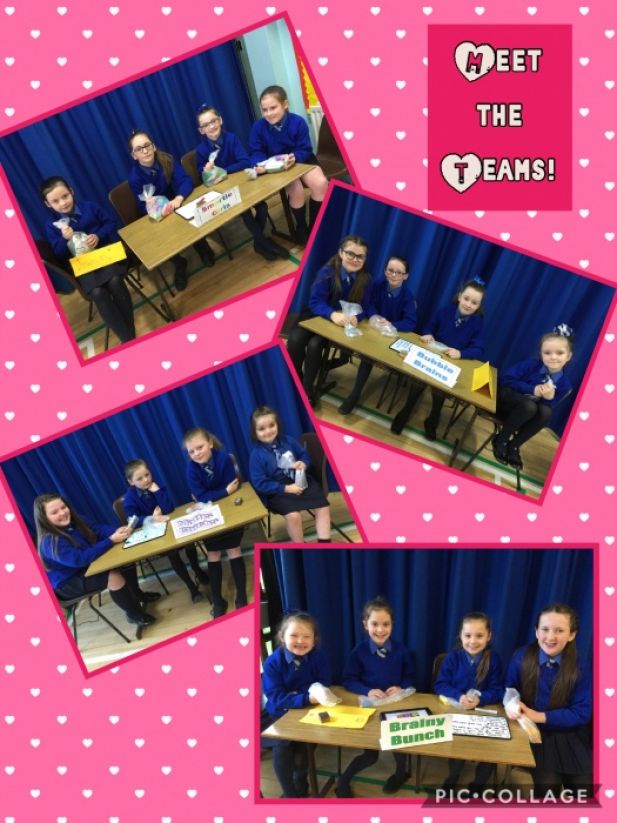 Maths Quiz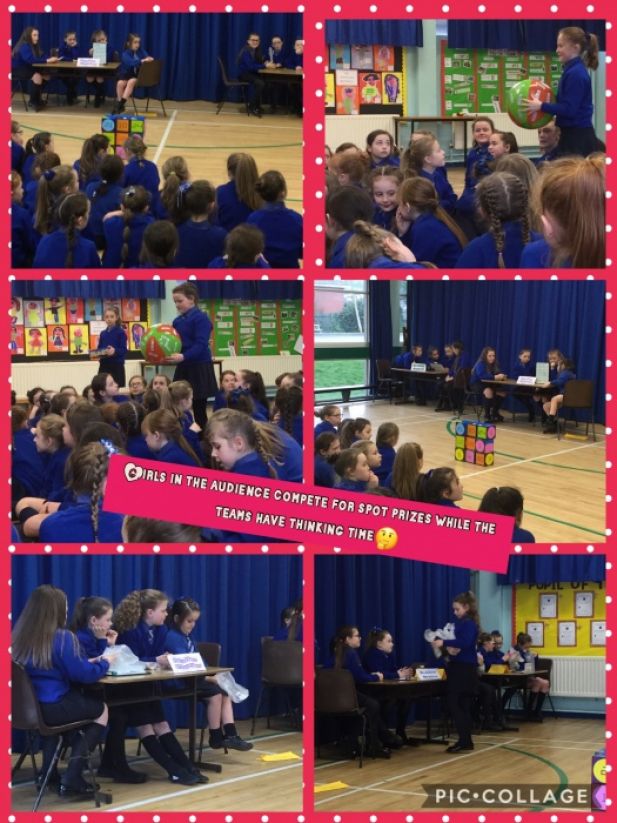 Maths Quiz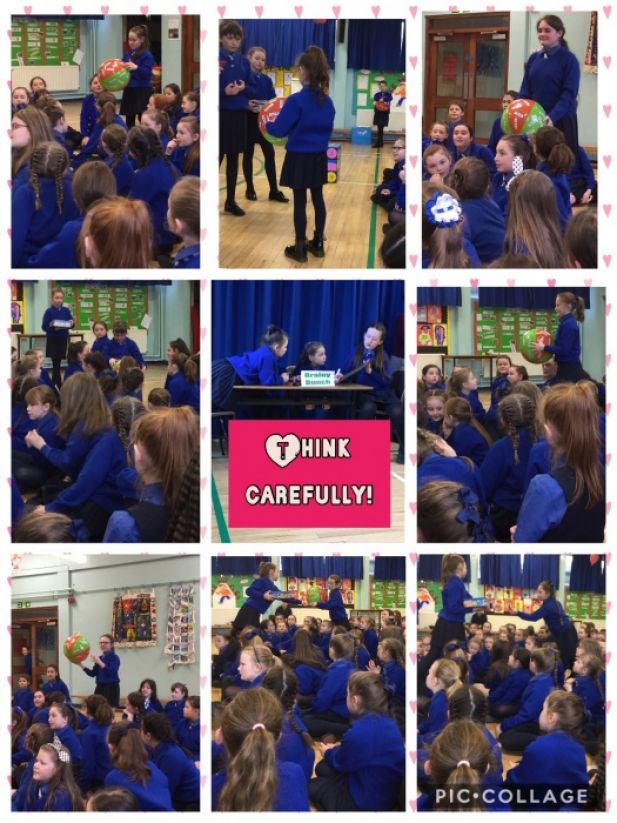 Primary 3 investigate 3D shapes
Izak 9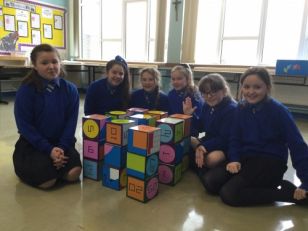 Who would have thought that creating simple algorithms and working with temperature could be so much fun?
Primary 7 girls have accepted, created and, of course, enjoyed challenges using Izak 9 cubes. These wonderful girls have also generated new tasks for the primary 1 girls in the form of videos and QR codes.
The sky is the limit for these expert problem solvers!
P1 Sorting Izak 9 Cubes Using a Venn Diagram
Mathematics in action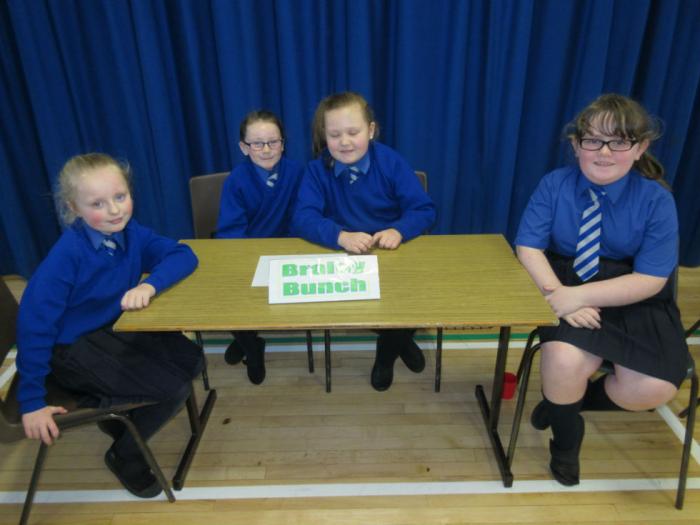 Mathematics and Numeracy
Mathematics and numeracy in the Foundation Stage.
Children will acquire early mathematical concepts through activities that involve sorting, matching, comparing, classifying, and making patterns and sequences in a variety of contexts. These activities should involve children in playing, exploring and investigating, doing and observing, talking and listening and asking and answering questions.
As the development of mathematical language is of fundamental importance, talking about work has a high priority in the early years. By engaging in a wide variety of activities, children will begin to understand mathematical language and then use this language to talk about their work. Children should also be given opportunities to develop their skills in mental mathematics during counting activities, by playing games and through daily classroom routines.
Key Stage One and Two Mathematics
Numeracy is the development and application of mathematics across the curriculum and in real life situations. Skills in numeracy should help children to make informed and responsible choices and decisions throughout their lives.
Throughout the primary school, children should engage in a wide range of purposeful activities which should involve them in different modes of mathematical learning, including playing, exploring and investigating, doing and observing, talking and listening, asking questions, reflecting, drafting, reading and recording.
The sections of the programme for Mathematics and Numeracy interrelate. Processes in Mathematics should pervade the entire programme involving children in using and applying mathematics in practical tasks, real-life problems and within mathematics itself.
NI Curriculum Documents - Mathematics
Mercy Primary School, 612 Crumlin Road Belfast County Antrim BT14 7GL | Telephone: 028 9039 1670

WEBSITE BY: SCHOOLWEBDESIGN.NET | Login